Proudly Manufacturing
Quality Clothing
In Blackburn
Since 1860
About Us
Who Are Cookson & Clegg?
Past
Cookson & Clegg were founded in Blackburn in 1860. The firm began as leather curriers and manufacturers of boot uppers. By the 1930's they were producing jerkins, flying helmets and other leather products for the British Army. Throughout the later part of the 20th century Cookson & Clegg were a major supplier of military outerwear, legwear and other sewn products to the British Army and other armed forces.  
Present
Today the firm employs those same skills essential in the production of military grade clothing and applies them to the manufacturing of outerwear, in both traditional woven and modern technical fabrics, jeans and chino's for many of the UK's finest premium clothing brands. Our state-of-the-art Blackburn facility has capacity to produce up to 2,000 garments per month.
supplying the uk's finest brands 
Services
In House - in the UK
Over its 150 year history Cookson & Clegg has gone from producing leather products to manufacturing some of the world's most robust, functional and iconic pieces of clothing. From WWII battle dress to cold war era arctic wear we have built our reputation upon the quality of the clothes we produce. 
Proudly manufacturing
for one hundred and fifty years
Our modern purpose built factory was opened in 2002 and is ideally sited with close links to the M65 and M6.
Our multi-skilled team are experts in the cutting and sewing of traditional woven cotton fabrics as well as more specialised coated and bonded technical man-made fabrics. Our factory is equipped with a broad range of advanced sewing equipment, including Juki DDL-9000B-SH & DLN5410N-7 lockstitch flat bed machines and needle-feeds, LH-896 programmable automatic pocket jet sewing machine, MMS MK18s button wrapping, Brother DT6-B926-7A three needle feed-off-the-arm chainstitch and DH4-B980-01 programmable button hole.  Ardmel MK4-1 set-up gives us the capability to tape seams on waterproof garments.
Cookson & Clegg have successfully completed recent audits for Marks & Spencer and Burberry.   
State-of-the-art facility
Our Customers
Trusted by designers and brands
Exceptional quality
The Cookson team making developing and producing exceptional quality clothing simple.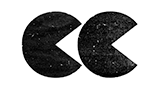 Invaluable
Their ability to deliver great quality products, in volume, at sensible prices makes Cookson & Clegg invaluable to the Community Clothing supply chain.
Best in UK
This is a very special factory to us because of the connections from WW2 and we are continuing to work with them on updated military styles.  They are the best in UK for this.
Jobs
Current vacancies at our factory
Trimmers and Packers
We are looking for trimmers and packers to join our growing team. 


As a Trimmer/Packer you will be:
Precisely trimming, preparing and packaging garments ready for despatch.
Skills required:
No experienced needed, training will be provided
Ability to work accurately and to highest quality in a fast-paced environment
Excellent attention to detail
Ability to perform under pressure and meet team targets
Understanding of spoken English
Experienced Machinists
We are looking for experienced machinists to join our growing team. Experience working with woven garments for high-end brands is essential as is being skilled in a wide range of machines.


As a machinist you will be:
Sewing production garments as part of a team
Good at following instructions
Skills required:
Min 3 years' experience as a clothing machinist
Ability to work accurately and to highest quality in a fast-paced environment
Thorough knowledge of multiple sewing techniques, garment construction, manufacturing processes
Experience of using a variety of industrial sewing machines used for the production of clothing
Excellent attention to detail
Ability to perform under pressure and meet team targets
Understanding of spoken English
Contact
Blackburn: at the heart of lancashire's textile and sewing industry
Address:

Sovereign House,
Lions Drive,
Shadsworth Business Park,
Blackburn, Lancashire,
UNITED KINGDOM.
BB1 2QS
---
M.info@cooksonclegg.com
T. +44 (0)1254 51692
Enquiry form:
Complete the form to enquire about any aspect of the business or our services.